Skip Global navigation and goto content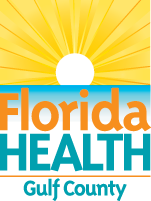 It's a New Day in Public Health.
The Florida Department of Health works to protect, promote & improve the health of all people in Florida through integrated state, county & community efforts.
Skip MegaMenu and goto content
3.27.20 Gulf County COVID-19 Update
March 27, 2020
3.27.20 Gulf County COVID-19 Update 
Your local health department is here to assist you with questions related to COVID-19 (new coronavirus). There are NO confirmed cases in Gulf or Franklin County.
Gulf and Franklin County Health Department Locations are OPEN and will remain open as staff continue to work on the COVID-19 response efforts.
For Daily Gulf County COVID-19 Updates straight to your phone: text GULFCOVID to 888777
Florida Department of Health in Gulf County: 850-227-1276
Florida Department of Health in Franklin County: 850-653-2111
There is also a hotline available at 866-779-6121 or email COVID-19@flhealth.gov.
MENTAL HEALTH
COVID-19 have you feeling STRESSED/ANXIOUS/DEPRESSED/UNSURE? NEED SUPPORT? CALL 850-270-8911, available 9-5pm EST. If you are in need of immediate mental health services call one of the agencies below available 24/7:
National Suicide Prevention Hotline: 1-800-273-TALK (8255)
SAMSA Disaster Helpline: 1-800-985-5990 or text TalkWithUs to 66746 or the Crisis Text Line: Text "HOME" to 741-741
Bilingual Emotional Support Helpline
Florida Blue launched a 24-hour, free emotional support helpline for all Floridians, in partnership with New Directions Behavioral health. Any Floridian – even if uninsured or insured by another plan – can call 833-848-1762 for support in managing feelings of stress, anxiety, grief or fear related to the COVID-19 pandemic. Counselors cannot provide information on COVID-19 testing or treatment.
BOARD OF COUNTY COMMISSION UPDATES
Gulf County Board of County Commissioners recently signed a letter and resolution in response to the COVID-19 pandemic. Please visit: http://www.gulfcounty-fl.gov/home Per the resolution, visitors (day trips or extended stays) are asked to stay home in their primary communities. It also advises and directs a mandatory 14-day self-quarantine for visitors entering Gulf County from highly affected areas. Beach closures were extended 14 days (through April 9th).
For more information on community spread, see below:
All persons who enter the State of Florida from an area with substantial community spread – (widespread across their entire state or defined areas in their state) – need to isolate or quarantine for a period of 14 days from the time of entry into the State of Florida or the duration of the person's presence in the State of Florida, whichever is shorter.
This includes the following places and more: New York Tri-State Area: (Connecticut, New Jersey, New York), Georgia, California, Illinois, and Colorado. Please see the US map on this CDC website:  https://www.cdc.gov/coronavirus/2019-ncov/cases-updates/cases-in-us.html.  If you hover over a particular state it indicates if there is community transmission in the state (Ex. widespread or defined area). If you click on the state, it will take you to the state health department website for more information. If you have questions, please reach out to us as it is ever changing.
Keep in mind Florida also has defined areas popping up around the state. Examples like Broward, Miami-Dade, Palm Beach, and more.
CDC Guidance for Travelers from Countries with widespread Sustained (Ongoing) transmission can be found at https://floridahealthcovid19.gov/travelers/
TESTING
Call your health care provider first or if you are symptomatic to determine the need for testing. If a person thinks they have COVID-19, they should call their health care provider before going to their office so the provider can take precautions to prevent exposing other people. In some cases, they are going to meet you in the parking lot. It's just a precaution. We are really trying to keep our healthcare workers safe. Other patients safe. Review your signs, symptoms and travel history with your physician. Your physician will evaluate you for other possible causes of respiratory illness and also contact the county health department to coordinate COVID-19 testing. 
To be prioritized for testing, patients must meet the state's criteria, which evaluates a combination of symptoms and risk factors. Their samples will be sent to the closest laboratory.
If you don't meet priority criteria, you can discuss with your provider about possibly getting tested at a commercial laboratory (e.g. LabCorp or Quest).
State lab results are generally available within 24-48 hours. Commercial labs can take three to four days. Turnaround time can for all be affected by demand.
ALL positive tests are reported to the DOH system and contract tracing will begin immediately.
STATE ISSUED EXECUTIVE ORDERS:
DOH HEALTH ADVISORY
On March 26th, State Surgeon General, Scott Rivkees, M.D. issued a public health advisory stating all individuals over the age of 65 and all individuals of any age with high-risk conditions should remain in their residence and take all measures to limit the risk of exposure to COVID-19. To further encourage social distancing as a COVID-19 prevention method, the order advises that businesses allow telework of employees to the extent that can be accomplished without significantly disrupting the ability to conduct business.
TRAVELERS
On March 24rd, Governor DeSantis issued an addendum Executive Order 20-82, directing all persons whose point of departure originates from outside the State of Florida in an area with substantial community spread, to include the New York Tri-State Area (Connecticut, New Jersey and New York), and entering the State of Florida, to self-quarantine/self-isolate for a period of 14 days from the time of entry into the State of Florida.
RESTAURANTS
On March 20, Governor DeSantis issued Executive Order 20-71, directing all restaurants and food establishments to suspend on-premises food and alcohol consumption for customers. The kitchens may continue to operate for take-out and delivery services for both food and alcohol, as long as alcohol is accompanied by food and is in a sealed container.
For more information on your local restaurants:
Check out the Digital Directory: Restaurants in Gulf County and Mexico Beach, FL
Gulf County Chamber of Commerce resource list: http://business.gulfchamber.org/list/
MEDICAL PROCEDURES
On March 20, Executive Order 20-72 was issued prohibiting medically unnecessary, non-urgent or non-emergency procedures or surgeries.
GYMS AND FITNESS CENTERS
Executive Order 20-71 directs the closure of gymnasiums and fitness centers within the State of Florida. This order does NOT apply to gyms or fitness centers which are in hotels with a capacity of 10 persons or less, are in a residential building, are inside fire or police stations or are located inside single-occupant office buildings.
MASS GATHERINGS
Governor DeSantis reminded Floridians to limit gatherings to 10 or less people (even in private residences) and practice social distancing. Additionally, he encouraged businesses to have non-essential employees telework if they are able to.
SMALL BUSINESS LOANS
On March 17, Governor DeSantis activated the Florida Small Business Emergency Bridge Loan Program to support small businesses impacted by COVID-19. The bridge loan program provides short-term, interest-free loans to small businesses that experienced economic injury from COVID-19. The application period is open and runs through May 8, 2020. Interested businesses should visit FloridaDisasterLoan.org for more information.
CLOSURES & RESTRICTIONS:
Florida State Parks will close to the public effective Monday, March 23, 2020.
BEACHES: ALL GULF COUNTY BEACHES are closed for 14 days (until April 9).
ALL Government Buildings will be closed to the public effective at the close of business on March 18. You may reach any department by telephone or email.
PHARMACY UPDATES
Effective immediately, all BUY RITE DRUG Pharmacies will be operating via drive-through only. Staff will do what they can to assist with store items through the drive-through.
CVS Pharmacy is open and full-functioning and has NO plans on closing.
SCHOOLS
All schools including Early Head Start and Head Start will be closed until April 15. The district is working on an Instructional Continuity Plan for home-based learning until schools reopen. This plan will be implemented on Monday, March 30th. Beginning March 23rd, lunches will be served at Port St. Joe Elementary and Wewahitchka Elementary from 11:30 – 1:00 PM, local time. Lunches will also be delivered by school buses. Buses will run their regular morning pick-up routes on a PLUS- 5-hour adjustment for time. An example is, if your normal pick-up time is 7:30 AM, then add 5 hours… which means your lunch will arrive at your regular bus stop by 12:30 PM local time. Lunches will be delivered Monday through Friday. At this time lunches will be delivered through April 15, but can be adjusted longer, if necessary. Again, lunch program begins today! With questions. Please visit your schools website or Gulfcoschools.com
LIBRARIES
Both Gulf County libraries are closed to the public until further notice. Staff are working at the Port St. Joe location on Tuesday and Thursday and at the Wewahitchka location on Monday and Friday to provide curbside delivery of checked out books. Please call ahead to make reservations on specific items.
HEALTH DEPARTMENT
In order to promote social distancing and discourage gatherings of 10 or more people, the health department lobby will no longer receive visitors. Clients arriving at the health department for appointments or birth/death certificates are encouraged to call the front desk at (850) 227-1276, before entering the lobby. A clerk or nurse will come to assist the client. Anyone seeking additional services should also call the front desk before attempting to enter the lobby.
A MESSAGE FROM YOUR LOCAL TDC:
Due to Public Health Concerns, Gulf County Beaches are to remain closed for 14 days (until April 9, 2020).
Answers to FAQ surrounding this decision:
Is the state park closed? If it isn't, can we go to the beach there? 
 -DEP has also closed all state parks, including T.H. Stone Memorial St. Joseph Peninsula State Park

Is the bay open?  Can we kayak on the bay?
-Yes, St. Joseph Bay is open

Can we launch a kayak/SUP at the public launches in the state park or by Stump Hole?
-The state park is closed, but county boat launches are open.

Our Room to Breathe landing page is being continuously updated. If you would like to add any business resource to the page, please email kristy@visitgulf.com.

If you would like for us to share anything socially, you can either tag us on all social media platforms or text photos and copy to 850-340-3904
About COVID-19
COVID-19 transmission is more commonly spread from person to person through small droplets from the nose or mouth, including when an individual coughs or sneezes. This is why social distancing and keeping at least 6 feet between you and other people is so important. A person can get COVID-19 by touching droplets that can land on objects and surfaces and then touching their eyes, nose or mouth, although, this is a less common mode of transmission. The vast majority of cases have come from close, sustained contact with an individual with COVID-19.
Symptoms of COVID-19 are fever, cough and shortness of breath. Symptoms may appear in as few as two days or as many as 14 days following exposure. Most people recover from the COVID-19 without needing special treatment. The elderly and those with underlying medical problems like high blood pressure, heart problems and diabetes, and those with compromised immune systems are more likely to develop serious illness. There is currently no vaccine to prevent COVID-19. The best way to prevent illness is to avoid being exposed to this virus. As a reminder, the Department always recommends everyday preventive actions to help impede the spread of respiratory diseases, including:
Avoiding close contact with people who are sick;
Staying home when you are sick and avoiding contact with persons in poor health;
Avoiding touching your eyes, nose and mouth;
Covering your cough or sneeze with a tissue, then disposing of the tissue;
Washing your hands often with soap and water for at least 20 seconds, especially after going to the bathroom, before eating, after blowing your nose, coughing or sneezing;
If soap and water are not readily available, use an alcohol-based hand sanitizer with at least 60% alcohol. Always wash hands with soap and water if hands are visibly dirty; and
Cleaning and disinfecting frequently touched objects and surfaces using a regular household spray or wipe.
What should I do if I recently traveled to an area with an outbreak of COVID-19?
If you are returning from an area with an outbreak of COVID-19, the CDC is recommending you self-isolate for 14 days immediately upon returning from your travels, even if asymptomatic (no symptoms). Follow the CDC steps to help protect other people in your home and community: https://www.cdc.gov/coronavirus/2019-ncov/if-you-are-sick/steps-when-sick.html
If you develop a fever and symptoms of respiratory illness, such as cough or shortness of breath during those 14 days, contact your health care professional and mention your recent travel. Your provider will work with the health department to determine if you need to be tested for COVID-19. If you have had close contact with someone showing these symptoms who has recently traveled from an impacted area, you should call a health care professional and mention your close contact and their recent travel. 
STAY INFORMED:
To get the latest information, visit FloridaHealth.gov and follow on Social Media:
Florida Department of Health: Twitter @HealthyFla or Facebook @FLDepartmentofHealth
Gulf/Franklin County Community Health Improvement Partners: Facebook Gulf/Franklin County Community Health Improvement Partners